Welcome
Welcome to the Boku Dake Ga Inai Machi (ERASED) Wiki, for everything related to the anime and manga series by Kei Sanbe, that anyone can edit!
Since 10 January 2016, there are a total of 52 articles and 110 photos available. There are 3 admins and 5 active users here.
Featured Episode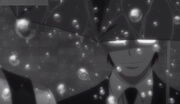 Coming across the burning house, Satoru rushes in to rescue Airi, who slips her phone into his pocket before the manager takes over the rescue. Finding the message left on Airi's phone, Satoru calls a number that Sachiko had left behind, arranging a meeting with an acquaintance of hers named Sawada.
To Watch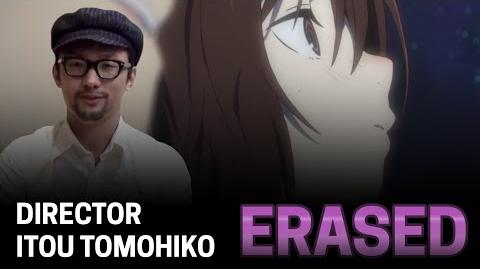 Featured Character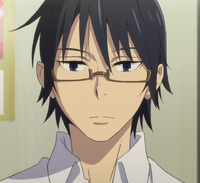 Satoru Fujinuma is a 29 year old (in 2006) manga artist who also works part-time as a deliveryman at Oasi Pizza and the main protagonist of the series. He possesses an ability called "Revival", which would bring him back to a time before a life-threatening incident has happened and allow him to prevent it. When he was framed for his mother's murder, he was brought back to 18 years ago when he was 11 years old (1988) where the same kidnapper has killed two young girls and a young boy in his hometown.
Polls
Which ending do you prefer more?
Will you watch ERASED live action adaptation?
Are you looking forward to ERASED spin-off manga?
Ad blocker interference detected!
Wikia is a free-to-use site that makes money from advertising. We have a modified experience for viewers using ad blockers

Wikia is not accessible if you've made further modifications. Remove the custom ad blocker rule(s) and the page will load as expected.