Welcome
Welcome to the Boku Dake Ga Inai Machi (ERASED) Wiki, for everything related to the anime and manga series by Kei Sanbe, that anyone can edit!
Since 10 January 2016, there are a total of 52 articles and 110 photos available. There are 3 admins and 3 active users here.
Featured Episode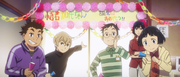 With help from Sachiko, Satoru manages to invite Kayo out with her to the local science center. During the outing, Satoru feels a sense of deja vú, becoming worried that he's repeating the same things. After March 1st, the day Kayo originally disappeared, passed without incident, both Satoru and Kayo are able to celebrate their birthday the next day, with Satoru confident he has managed to change history. The day afterwards, however, Satoru is shocked to find Kayo hasn't come to school.
To Watch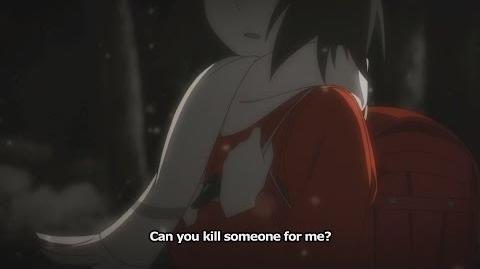 Featured Character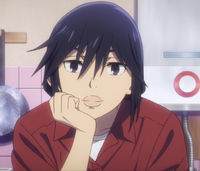 Sachiko Fujinuma is Satoru's mother and former news announcer. She possesses a sharp eye and is quick to observe any irregularities. She knows about the cold cases of serial kidnapping in her town but decided to keep quiet and ignore it for her child's growth and safety. However, after making eye contact with the criminal at his latest kidnapping attempt, she was killed by the kidnapper. This, in turn, triggered Satoru's "Revival" which sent him 18 years back in time. Originally, Satoru was supposed to prevent the serial killer from noticing Sachiko's presence in the parking lot, where the first Revival of the day occurred, to prevent her death.
Polls
Which ending do you prefer more?
Will you watch ERASED live action adaptation?
Are you looking forward to ERASED spin-off manga?