Welcome
Welcome to the Boku Dake Ga Inai Machi (ERASED) Wiki, for everything related to the anime and manga series by Kei Sanbe, that anyone can edit!
Since 10 January 2016, there are a total of 51 articles and 108 photos available. There are 3 admins and 3 active users here.
Featured Episode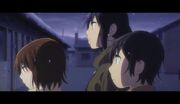 Kayo barely manages to hide from the intruder before he takes his leave, leaving behind a footprint on a box he kicked. The next evening, as Yashiro goes with some people from the Child Consultation Center to investigate Kayo's house, Kayo tells Satoru and the others about the previous night's intruder.
To Watch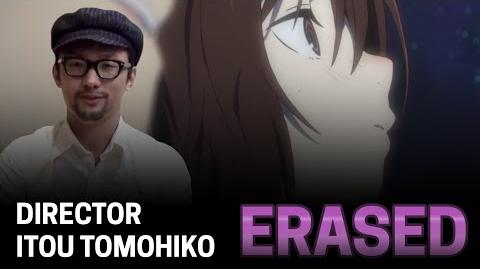 Featured Character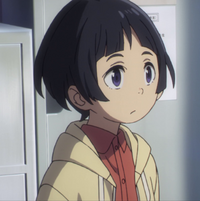 Hiromi Sugita is Satoru's primary school classmate who is a feminine-looking boy, and one of the original victims of the serial kidnapping case. He was killed in order to lead the police into thinking that the suspect did not know that Hiromi was a boy.
Polls
Which ending do you prefer more?
Will you watch ERASED live action adaptation?
Are you looking forward to ERASED spin-off manga?
Ad blocker interference detected!
Wikia is a free-to-use site that makes money from advertising. We have a modified experience for viewers using ad blockers

Wikia is not accessible if you've made further modifications. Remove the custom ad blocker rule(s) and the page will load as expected.