Welcome
Welcome to the Boku Dake Ga Inai Machi (ERASED) Wiki, for everything related to the anime and manga series by Kei Sanbe, that anyone can edit!
Since 10 January 2016, there are a total of 52 articles and 110 photos available. There are 3 admins and 7 active users here.
Featured Episode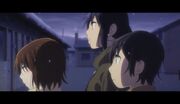 Kayo barely manages to hide from the intruder before he takes his leave, leaving behind a footprint on a box he kicked. The next evening, as Yashiro goes with some people from the Child Consultation Center to investigate Kayo's house, Kayo tells Satoru and the others about the previous night's intruder.
To Watch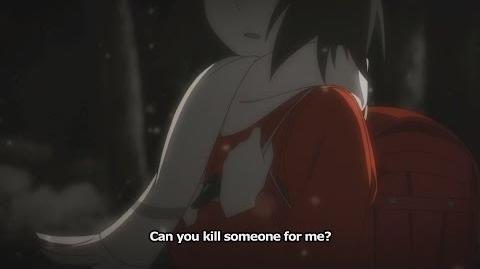 Featured Character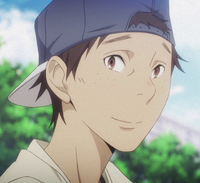 Jun Shiratori is a food delivery worker who lived in Satoru's hometown, and often approaches lone students around his house. Nicknamed "Yuuki" due to him always encouraging the children to be courageous, he is originally framed as the killer of the three kidnapped students in the town, and sentenced to death.
Polls
Which ending do you prefer more?
Will you watch ERASED live action adaptation?
Are you looking forward to ERASED spin-off manga?